UNDERSTANDING TREE REMOVALS
Choosing to remove a tree, can be a tough decision, but sometimes it's needed to protect your property, family and your wallet. If left, an unsafe tree can become a hazard and could cause huge amounts of damage if it falls.
Storm damaged trees can also sometimes get entangled in power lines, encroach on houses, or lean over public walkways.
North Brisbane Trees will only remove a tree if it's absolutely necessary. The first approach is to try and save the tree, if we think it has a chance and won't be too costly to maintain.
Our expert team takes care of the whole tree removal process and are fully equipped to remove any size or type of tree, stump and all.
Common Reasons for Tree Removal
Our expert arborists are extremely experienced and highly trained in the right tree removal processes, safety procedures and equipment. Being professionally trained and fully insured, North Brisbane Trees offers the highest level of service in the industry. Common reasons for tree removal include:
Un-curable pest infestation
Damaged by rough weather
Dead or diseased limbs that pose a fall hazard
Leaf or canopy fall causing problems
Roots encroaching on a property
Blocking public walkways or construction areas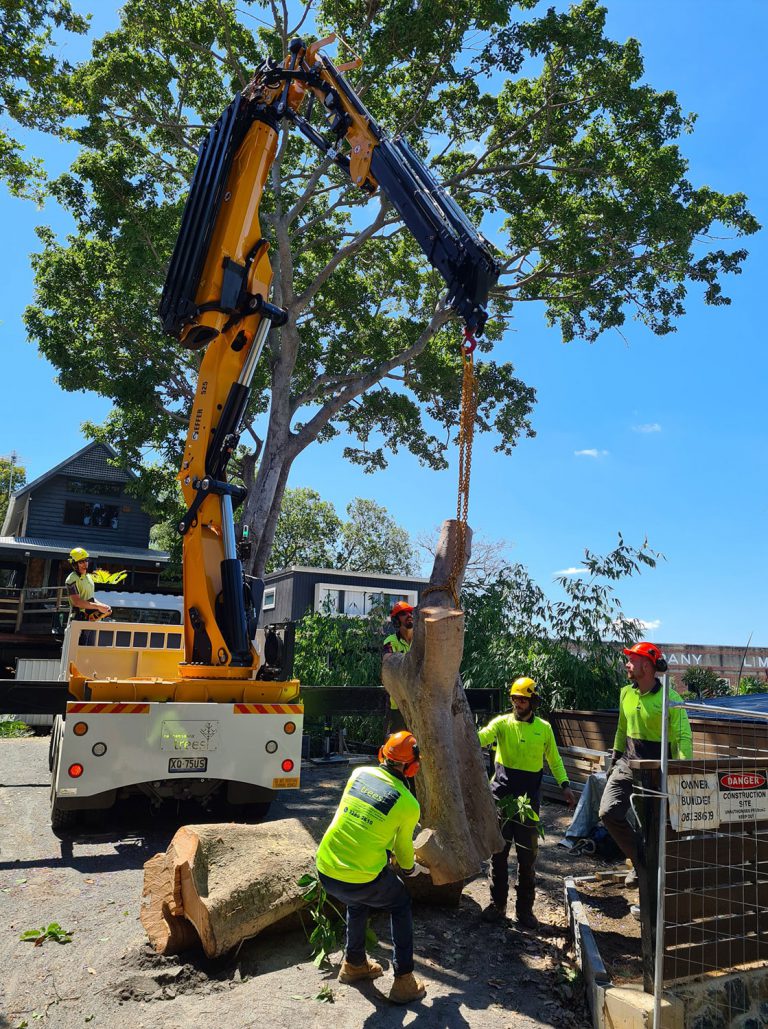 Brisbane Tree Removal Done Right, the First Time
Care and attention is needed when removing a tree. The stump needs to be fully removed, so it doesn't cause a trip hazard, or become a home for pests later on. And care needs to be taken to ensure the safety of people and property nearby. You can be rest assured, the team at North Brisbane Trees will get the job done fast, safely and right the first time. The tree removal process goes like this: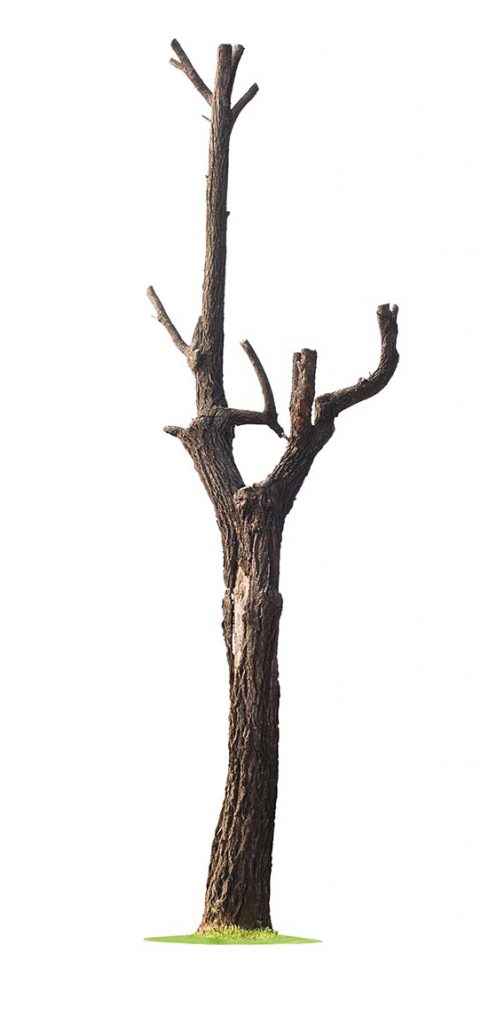 Check with the

Local Council
Before a tree can be removed, you need to check if the tree is protected by local council regulations. If not, we can get started making a plan to remove your tree in the best way.
Survey the Area

and Make a Plan
Our tree removal services include a planning and preparation stage. We survey the area for potential hazards and decide how we will cut down the tree. While some can be taken down in one go, others need a step by step approach.
Remove the

Tree Safely
Once we have a plan, we get the job done efficiently and safely. Our qualified arborists know how to handle the tree removal process while keeping people and property safe.
Stump Grinding

and Clean Up
After the tree has been felled, we clean up after ourselves. We even turn the excess wood into mulch and firewood. Stump grinding is the process of removing the last traces of the stump, freeing up your garden space and clearing away any potential trip hazard.
Benefits of Professional

Tree Lopping
Tree lopping is similar to tree pruning, although done on a larger scale. It involves the arborist making vertical cuts to branches, removing dead and unsafe branches. The three main benefits include:
Safety

. Tree lopping is a way to make a hazardous tree safe. Dead branches are removed that could pose a threat to people or property, allowing new, healthy branches to grow.

Health

. Decaying branches are removed so the rest of the tree doesn't get infected. If left, disease can spread, killing the tree off.

Appearance

. Lastly, tree lopping is a way to improve the appearance of a tree. As the tree grows, it may grow at strange angles or become too heavy on top. Your arborist will remove excess weight, making the tree look better and grow better.
Call us anytime for a free, no-obligation quote on (07) 3289 3610.