NEED EMERGENCY TREE REMOVAL SERVICES IN BRISBANE?
Brisbane is well known to have some fierce summer storms. And, while they look spectacular, they can be damaging and dangerous, leaving an incredible amount of mess behind. It can also be hugely stressful for property owners, if your car or house gets in the way of a falling tree.
North Brisbane Trees has performed many storm cleanups and emergency dangerous tree removals over the years. We have the tools and experience to remove even the largest of trees safely and swiftly.
What to Do When You Have Storm Damaged Trees?
North Brisbane Trees are leading emergency tree removal arborists in Brisbane and the surrounding areas. Our team is highly trained and insured to deal with storm damaged and dangerous trees. If you need help with a fallen tree, you should:
Call Us Immediately
Our emergency response tree removal experts are available 24 hours a day. If you have a dangerous, fallen tree, call us right away and one of our arborists will be with you fast. We provide safe and swift tree removal and can help with storm damage cleanup.
Never Attempt Tree Removal Yourself
Removing storm damaged, fallen trees, is a dangerous business. Without the right training and equipment, attempting this yourself is a big risk. Fallen trees often hit surrounding objects such as power lines and this makes the job even more dangerous. Leave it to our expert arborists and call us for emergency tree help.
(07) 3289 3610 This number diverts to mobile phone so please feel free to contact us after hours for emergency situation.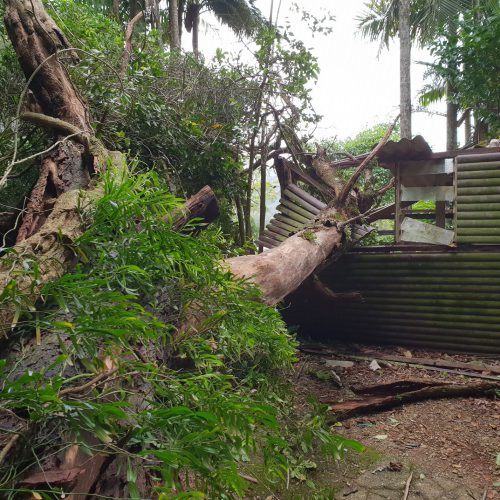 Contact Your Insurance Provider
If you have a fallen tree on your property or in your yard, call your insurance provider to request a claim number. Pass on details of any damage and let them know that you've called one of our qualified tree removal experts.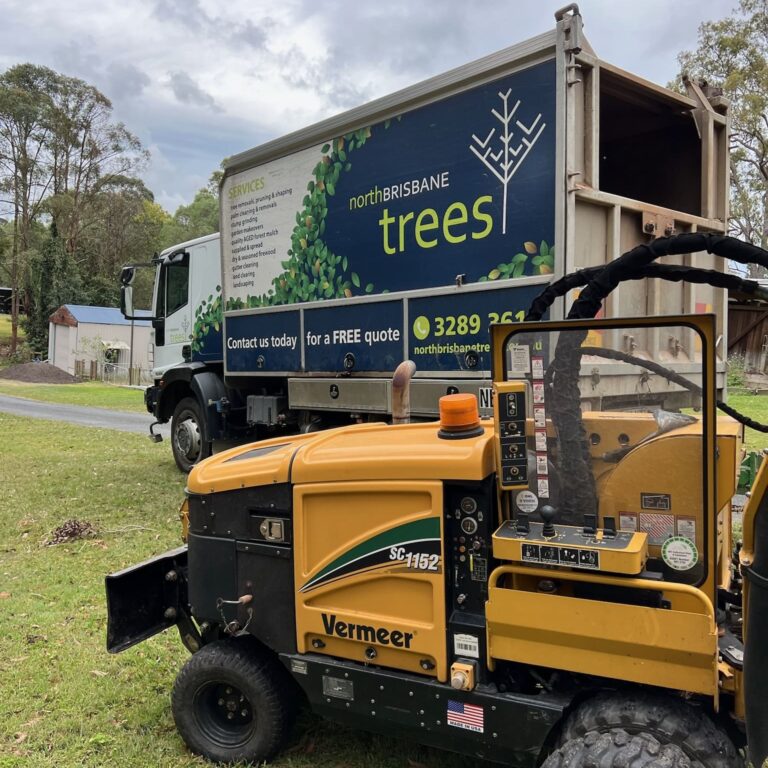 24 Hour Emergency

Brisbane Tree Removal
We know that storm damage and fallen trees can be a hugely shocking experience. This is why our expert emergency arborists are only a phone call away and offer rapid response.
Whether you have a fallen tree on your car, your home or in your yard, we'll work hard to remove the hazard and help you get back on your feet. Call us anytime, day or night, if you have a fallen tree and we'll be with you fast.
Fully Insured, Safe and Highly Trained

Emergency Arborists
We guarantee the safety of your family and property while performing tree removal services. Our experienced and qualified arborists follow strict protocols set out by law and our company procedures.
Why Choose Us as

Your Emergency Tree Removal Professionals?
When Mother Nature strikes, you can call us for the most reliable storm and tree removal services in Brisbane.
Best price guarantee
No nasty, hidden fees
Call us day or night
Highly trained and insured arborists
Environmentally friendly practices
Complete emergency tree removal and storm clean up services
Call us on (07) 3289 3610 for rapid response emergency tree removal Brisbane.